Due to a higher than usual request for helicopters we will not be doing siteseeing tours for the remainder of 2021. Thank you for your understanding.
Below are examples of the tours which may be offered in 2022 based on helicopter availability.

Lake Superior from Above
Wisk Air Helicopters offers the most spectacular sightseeing tours year-round from the North Shore of Lake Superior. We are located at the Thunder Bay Airport. Our heli-tours provide you with unparalleled views of the North and South shores of the largest fresh water lake in the world. Join us for a once-in-a-lifetime experience.
We will stop at stunning remote locations for picnics and wine.
Book a Helicopter Flight or Tour
+1 807 475 4510
info@www.wiskair.com
City Skyline
See the City of Thunder Bay skyline from a bird's eye view. See the land of 1000 lakes, also visit Kakabeka Falls from the air. Spot your house from the air.
Black Bay Peninsula Island and Wine
See the lake of 1000 islands from above. Vista lake views, cliffs, cobbled shoreline, also see wildlife (sometimes caribou), and view the untouched, crystal-clear waters of Lake Superior along the South Shore.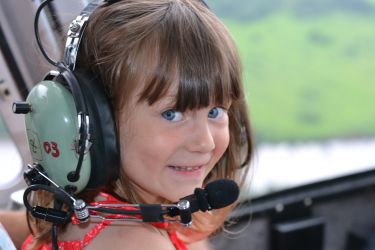 Shebandowan Flights
We want to take you and your guests for a short flight over Lake Shebandowan. Get the optimal view from above. We have access to a helipad near the lake and can fly over your camp.
Remote Camping & Hunting Drop Offs
We offer helicopter drop off services into the most remote and difficult to fly-in locations. We can accommodate parties of up to 10 people (subject to rates, aircraft and availability).
Porphyry Island Lighthouse Tour
We offer rare aerial views of some of Lake Superior's most historical lighthouses, some date back to the 1800s. Stop and tour the lighthouse and enjoy views of Sleeping Giant Provincial Park.
Click here to book online through Canadian Lighthouses of Lake Superior Tours
Big Game Hunting & Retrieval *Note: No spotting permitted.
Fly into the most remote hunting regions that can't be reached by road access. Fly-in helicopter access is ideal for serious and experienced moose hunters. We can also retrieve your game via helicopter.
Peregrine Falcon & Wildlife Spotting
View the cliff-side nesting sites of the Peregrine Falcon who were reintroduced to the North Shore in the 1990s. We might also spot eagle, crane, moose, bear, and beaver (beaver dams).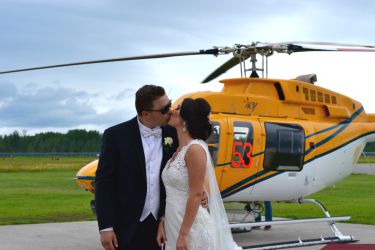 Weddings, Anniversaries, Engagements & Birthday Flights
Make memories to last a lifetime by giving the one you love the ultimate experience of a helicopter flight. We offer unforgettable personalized flight.
*All heli tours are dependent on availability of aircraft and are subject to cancellation without any fees or penalties. From May-September please book 2 weeks in advance, for September-May please book one week in advance.
*Starting price for heli sightseeing flights are $500.00 for 20-25 minute experience in our Bell 206 Helicopter. The helicopter seats up to 3-4 passengers. Quotes for customized flights are available upon request.
For fly-in fishing or access to remote lodges and outposts by float plane visit: wildernessnorth.com